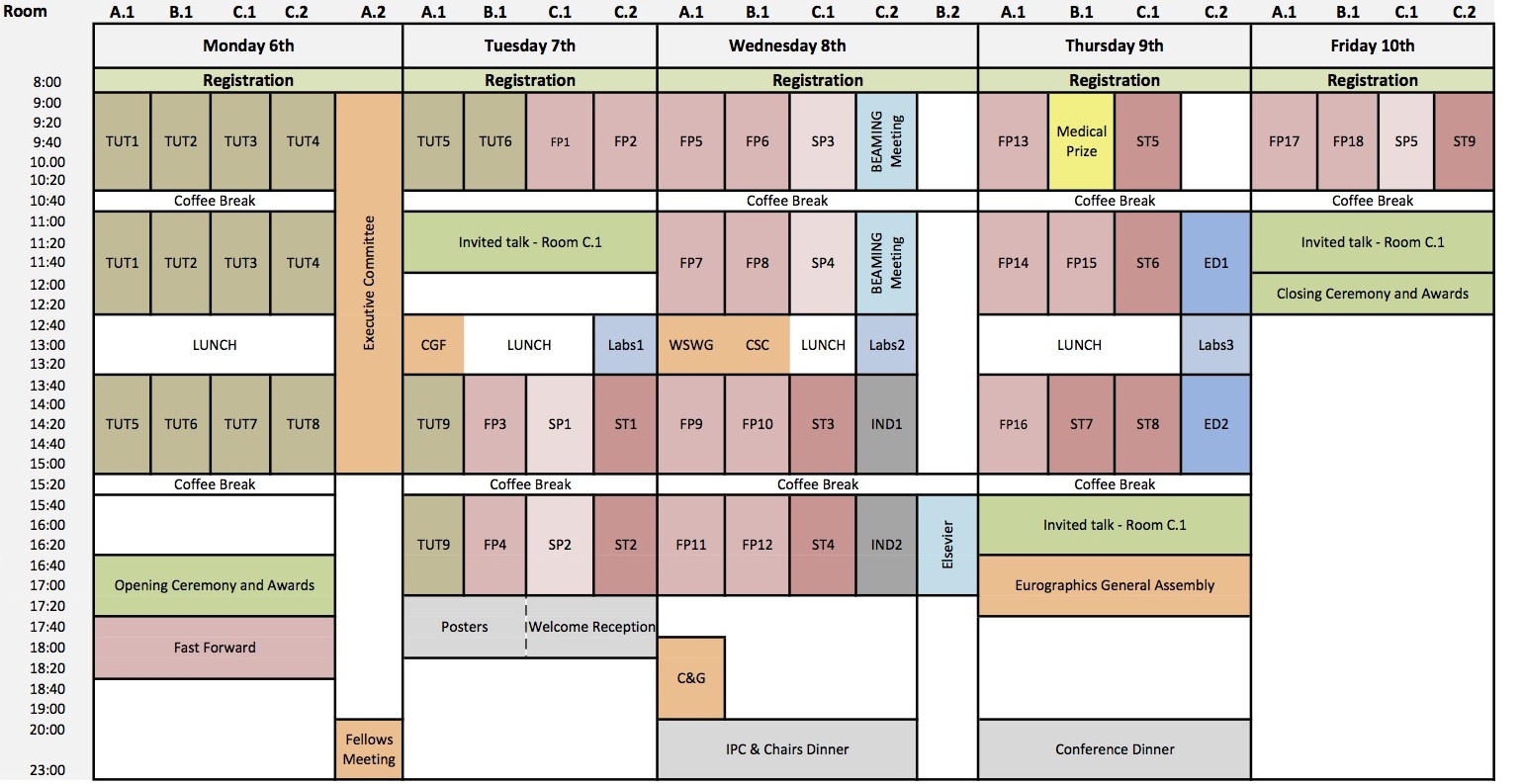 Program
Eurographics 2013, the 34th Annual Conference of the European Association for Computer Graphics, will take place from May 6th to May 10th in Girona, Spain.
This year's program is going to be bigger than ever. The main conference will open on Monday, May 6th and close on Friday, May 10th. The tutorial program on Monday is included in the conference registration and the conference opening with the awards session followed by the paper fast forward will start on Monday, May 6th at 16:40.
This page provides program information for the Eurographics 2013 main conference only. Please make sure that you look at the program of the co-located events that you also want to visit. Frequently check web site for updates.